On the parking lot side of the church you will see three barrels with tomato plants. Project G.R.A.C.E. invited us to participate in this "community garden" to grow vegetables for the Scarborough Food Pantry. Project Grace supplied the barrels, soil, and plants… we supply the tending and the harvesting. If you are here at the church, please check to see if they need water.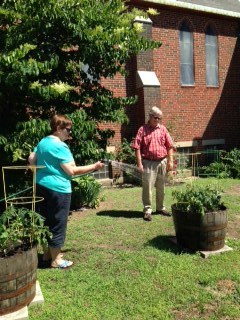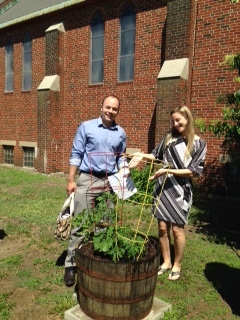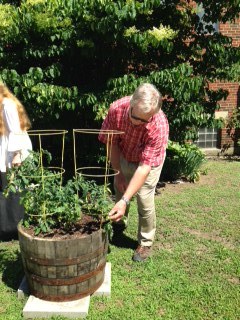 LOCAL MISSIONS
Project G.R.A.C.E. provides a variety of assistance to residents of Scarborough who are in need. Blue Point Church generously supports the following:
Emergency Fuel Assistance
Hannaford Food Cards at Easter
Thanksgiving Baskets
Back to School backpacks and supplies
For those experiencing food insecurity, we give on-going collections of food items to: Scarborough Food Pantry and the Scarborough School District Food Backpack Program
For those who are homeless, BPC supports financial and material support to: Preble Street Resource – serving the needs of those living on the streets of Portland and Grace Street Ministry - A compassionate outreach ministry to the homeless and marginalized in downtown Portland, Maine, offering support through presence, prayer and advocacy
For those dealing with drug and/or alcohol addiction, Blue Point Church supports: Operation Hope an initiative of the Scarborough Police Department and Milestone, a sober house in Old Orchard Beach
Camperships for children/youth attending: Pilgrim Lodge – outdoor ministry camp of the Maine Conference United Church of Christ and Camp Ketcha – a year round, charitable, non-profit organization serving the southern Maine community withprograms in youth development, family enrichment and summer day camping.
Community Café – hosting a monthly senior luncheon sponsored by Southern Maine Agency on Aging.
Financial Support given to Habitat for Humanity of Southern Maine, building homes in Scarborough
GLOBAL MISSIONS
Partners for World Health and CEVER Vocational School – Yoro, Honduras, through the Maine Honduras Partnership
If you wish to make a donation in support of Blue Point Church's mission outreach, you may send a check made payable to Blue Point Congregational Church to John Bauer, Treasurer; P.O. Box 2055; Scarborough, ME 04070-2055. Please make sure "Mission Fund" is written on the memo line. Thank you!